A new roof top garden on the Conference Centre at The Malcolm Hotel is being prepared.....
2256 boxes of blue, yellow and green Sedum and red Fuschia plants will adorn The Malcolm Hotel's Conference Centre roof top. Sedums are one of the most favored garden perennials due to the ease in growing them and their hardy nature. They are an excellent choice as a border plant, container plant, or as a roof plant.
Canmore newest and most luxurious Hotel, The Malcolm, located just off Main Street in Spring Creek, will open for full operation soon. This roof top garden is a remarkable feature and will be visible from all rear deck patio's, pool and guest rooms. Next spring, the roof will explode with colour as the new plants come into bloom.
Thanks to Spring Creek landscape Guru, Daryl and his crew, for their great work.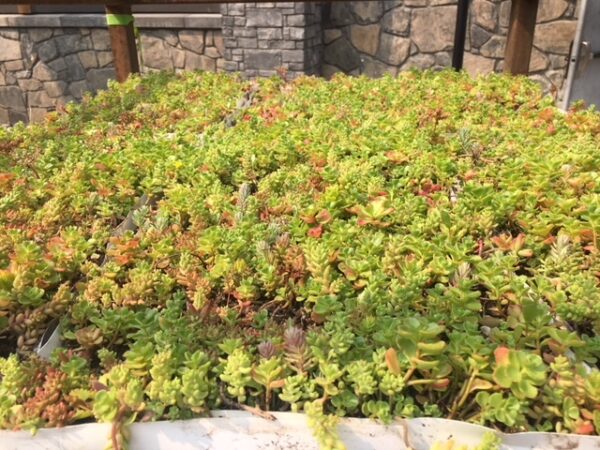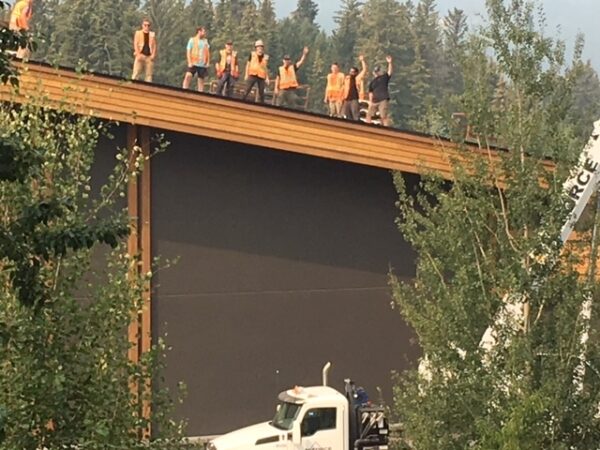 In Spring Creek you'll find a vibrant thriving neighbourhood unlike any other in the Town of Canmore.
---
---
---
---
---