Aurora Tattoo Offers Custom Tattoo Work In The Heart Of The Rocky Mountains
Aurora Tattoo opened in 2020 and is a tattoo studio focused on custom tattoo work. The owner and resident artist, Veronique Wiebe has been in the art world since 2007, completing a bachelor of Fine Arts at Lakehead Univeristy, and has been tattooing since 2009.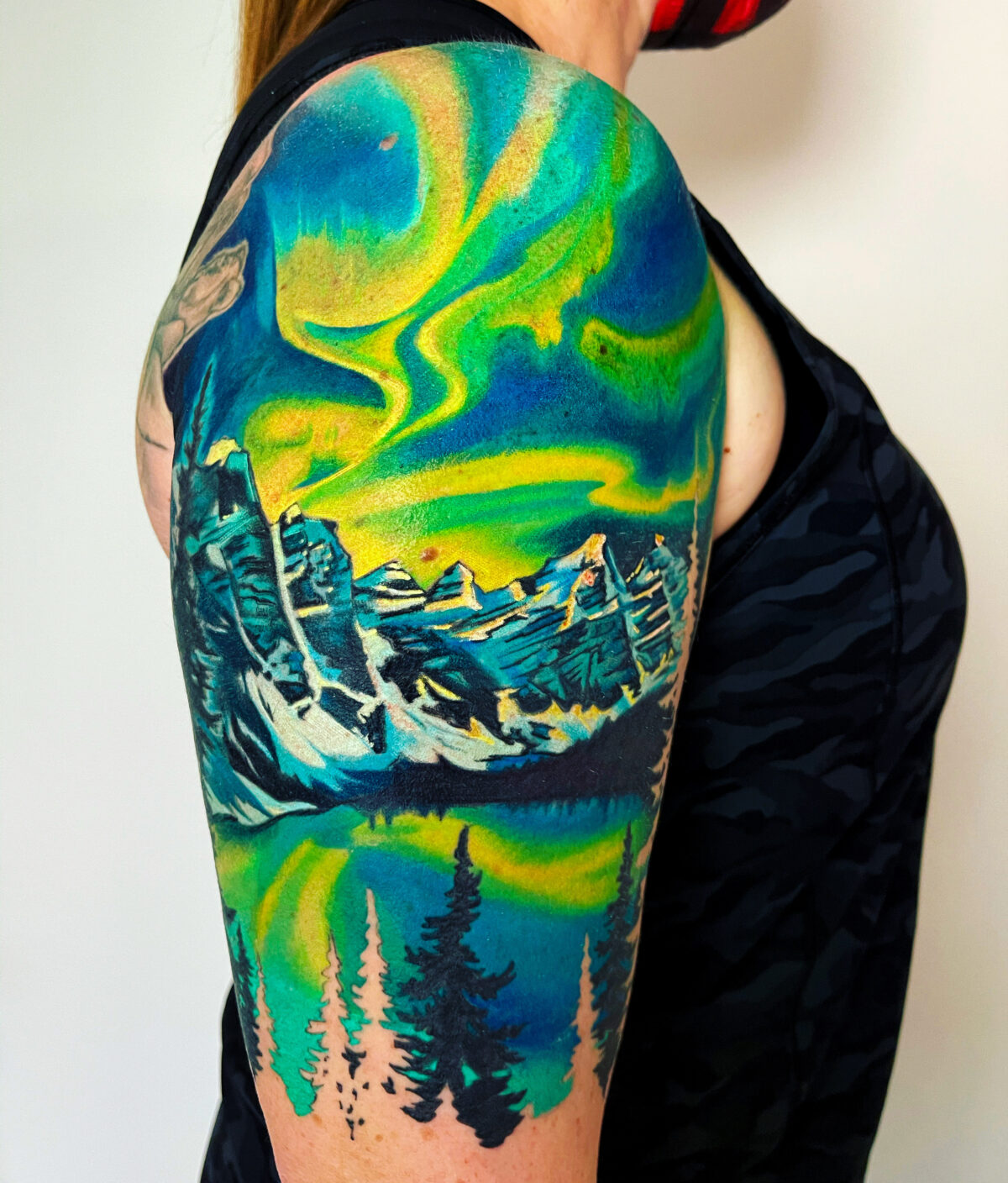 Other resident artists are Dwayne Wiebe and sometimes we have rotating guest appearances from traveling tattoo artists. Veronique and Dwayne are a husband and wife team that love riding on and through the mountains.
We promote the Alternative Mountain Lifestyle that exists alongside the traditional aspects of mountain living. There is ample amounts of clientele wanting to celebrate what they love about the mountains, nature, and the activities we all cherish within these valleys. Here, at Aurora Tattoo, we want to celebrate this diversity on your skin and help you become the most unique form of you.
Appointments are suggested. Walk-in's may be accommodated by availability.
Please email your inquiries to the shop [email protected] . @vonvibrance @dweebdesigns @auroratatt00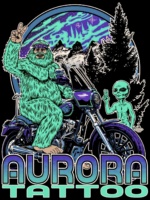 Aurora Tattoo offers custom tattoo work in the heart of the Rocky Mountains