Biathlon Stars will Shine on Canmore's Backyard
It's not everyday we get to watch Olympic and World Champion biathletes race our ski trails, shop our grocery stores, or stroll our Main Street. Next week's World Cup Biathlon event is your chance to rub shoulders (or shop for apples) with the fittest athletes on the planet.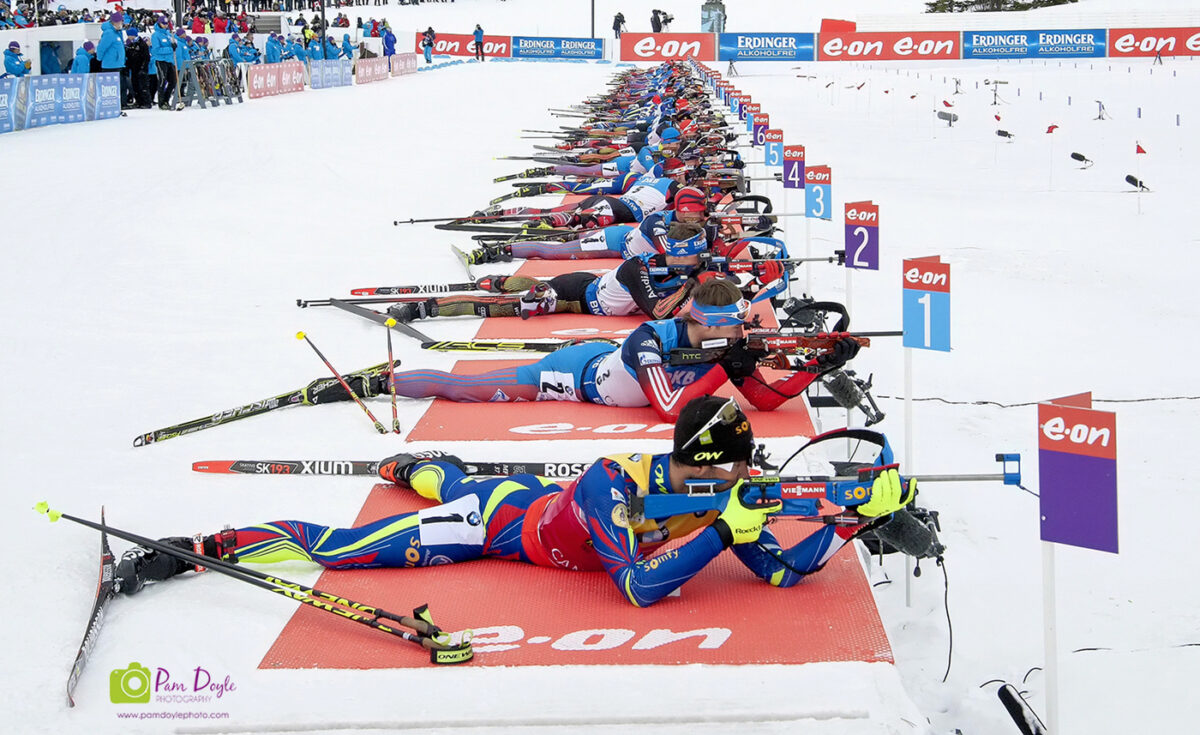 Biathlon is a gut-wrenching challenging sport. Imagine being decked out in spandex, then skiing until you see stars dancing above your head. But that's not the end of it. When you're gasping for your next breath, grab the trusty rifle you've had on your back all the while, and lying prone, fire at five targets the size of a toonie. If you miss any, it's the penalty loop for you, which is exactly as fun as it sounds. Welcome to biathlon.
Canmore and Canada's National Biathlon Team are raring to go. Hosting 28 nations and 300 athletes takes a tad bit of effort. But Canmore's 2016 World Cup success earned the organizers and volunteers a phenomenal reputation in the sport world. Let's just say, you won't want to miss this event.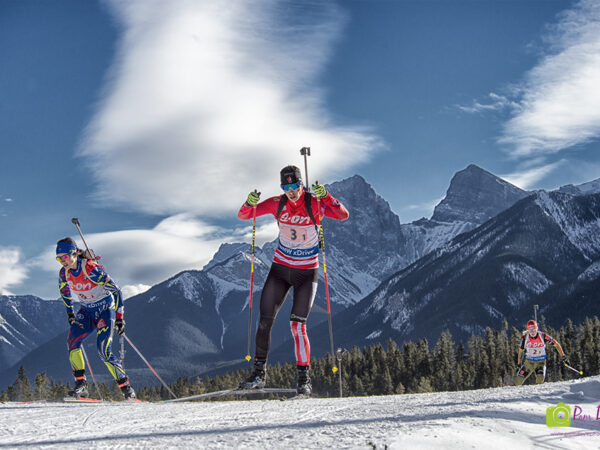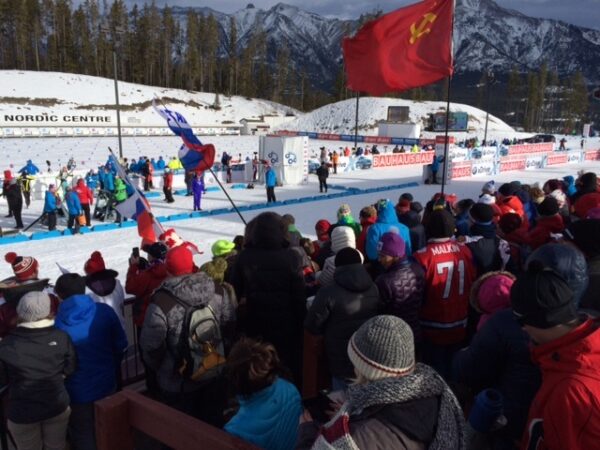 Stunningly popular in Nordic Ski powerhouse countries like Germany, Norway, Italy, and Austria, biathlon flies under the radar in Canada. Which is what makes the World Cup Biathlon event here in Canmore so remarkable. This is the second World Cup ever held at our Canmore Nordic Centre, the home of Canada's National Team. The event is watched live on millions of TV's in Europe.
Biathlon is fun for the whole family. This year, the event will have food trucks, a kidZone with bouncy castle, try-biathlon electronic shooting, bonfires, and free public transit to the Canmore Nordic Centre.
Following the European tradition, Canmore Biathlon Cowbells will be given to help us cheer on our Canadian National Team.
---
---