Bow Valley Builders and Developers Support Wildlife Corridors
Local developers have been proactive in identifying, creating, protecting and monitoring wildlife corridors since 1992. These wildlife corridors work together with lands designated by the Province as Provincial and Wildland Parks to provide room for animals to move in and around Canmore.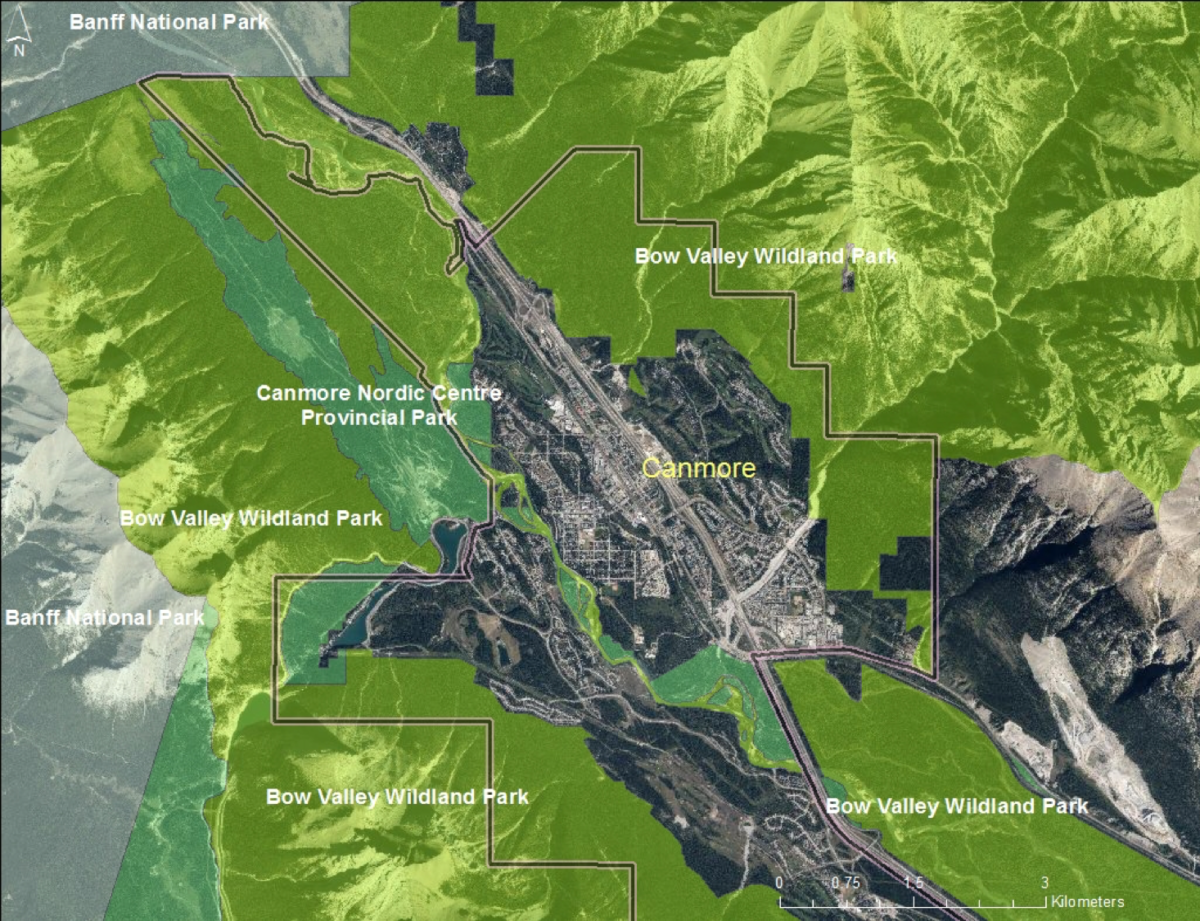 Silvertip Resort
Portions of Silvertip Resort were identified as wildlife travel corridors used by large mammals in 1992. The Town of Canmore and the developer agreed to integrate wildlife movement corridors into the resort development plan in 1993. One-third of Silvertip land has been dedicated to wildlife corridors. Ongoing monitoring of the corridors confirms they are effective.
Eagle Terrace
To ensure that wildlife corridors would be functional and protected in perpetuity, the developer permanently protected 58% of the privately-owned lands. This includes a donation of 30+ hectares of private land to Rocky Mountain Elk Foundation. 
Three Sisters Mountain Village (TSMV)
In 1998, the primary wildlife corridor known as the "Along Valley Corridor" was approved by the Province and protected with conservation easements on TSMV and Provincial lands. The Stewart Creek and Tipple Across Valley Corridors were also formally designated at that time. Changes to the corridors around the Resort Centre were done in 2002 resulting in the alignment we see today. 
In 2017 – TSMV applied to the Province to designate the Smith Creek wildlife corridor. If the Smith Creek corridor is approved by the Province, the developer will have set aside 1,711 hectares of land for wildlife corridors and habitat patches. This is the equivalent of more than 2,650 regulation soccer fields.
Bow Valley developers have made significant contributions to identifying, creating, protecting, and monitoring wildlife corridors since 1992.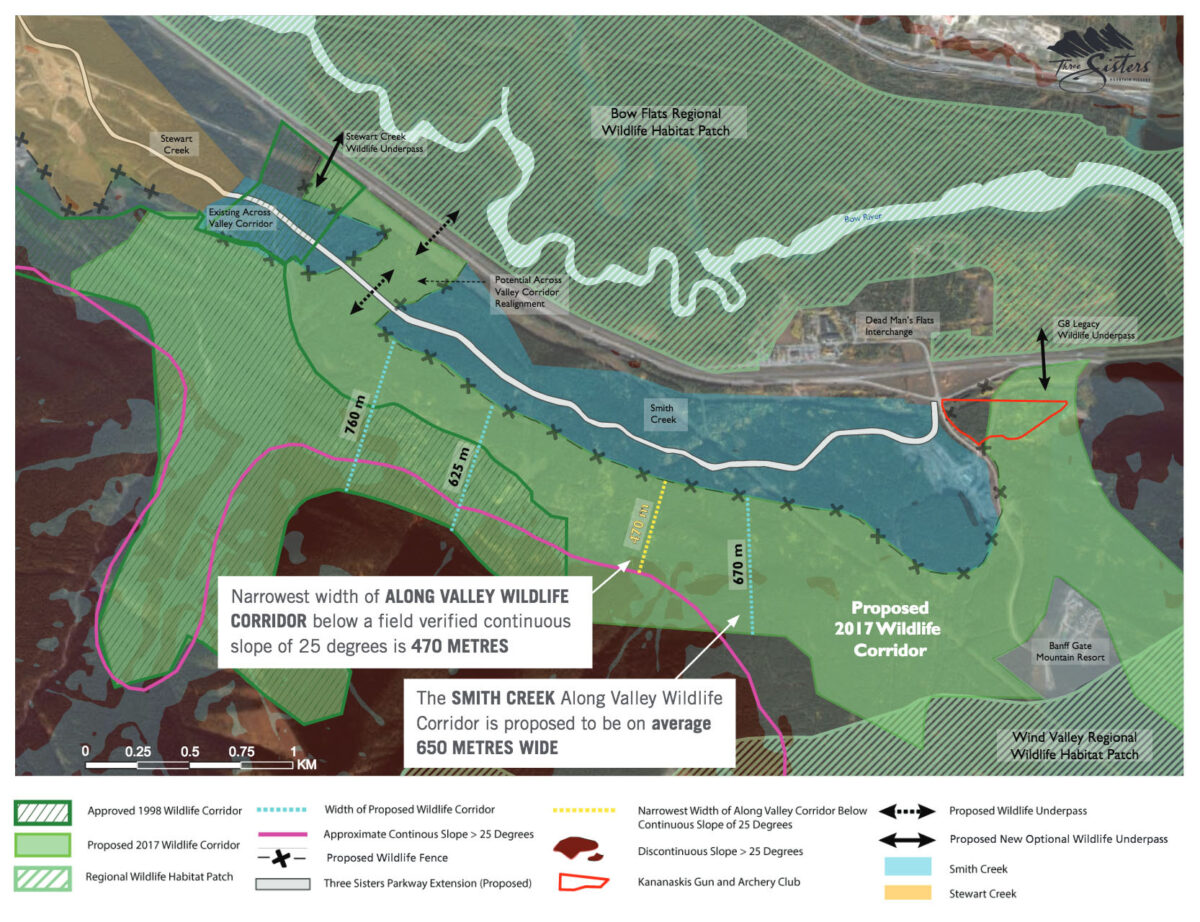 Human Use in Wildlife Corridors
The new short film called "Living with Wildlife" celebrates the Bow Valley's efforts to successfully coexist with wild animals. The initiatives include crossing structures over the highway in Banff National Park, wildlife fencing along the highway, wildlife underpasses, the creation of wildlife corridors in and around Canmore, aversive conditioning program, bear-proof garbage bins, reducing animal attractants inside of Town and education through programs such as WildSmart. To view the "Living with Wildlife" video, please go to Wildsmart.ca.
A recent study by Alberta Environment and Parks shows that 94% of the use of the wildlife corridors is people, not wildlife. BOWDA agrees that more needs to be done to ensure that the wildlife corridors that have been created are effective. For instance, the Town's recent Human Use Management Review (HUMR) recommends increased education, signage, and enforcement of the corridors to encourage people to use official trails, and discourage people from using or building unofficial trails or walking their dogs off-leash.
Recent development proposals have proposed fencing to reduce the human use in wildlife corridors, and the creation of more off-leash dog parks to give pet owners the option of taking their dogs off leash in appropriate areas.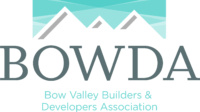 The Bow Valley Builders and Developers Association (BOWDA) is a membership driven networking and advocacy group focused on the needs of the building & development industry and related business in Canmore and the Bow Valley
---
---