Canadian Imaging (Photographic) Conference and Expo 2023
For the first time since 2011, the Professional Photographers of Canada (PPOC) will present its annual photography conference and expo in the Banff-Canmore area where they will play host to some of North America's best and brightest photographers.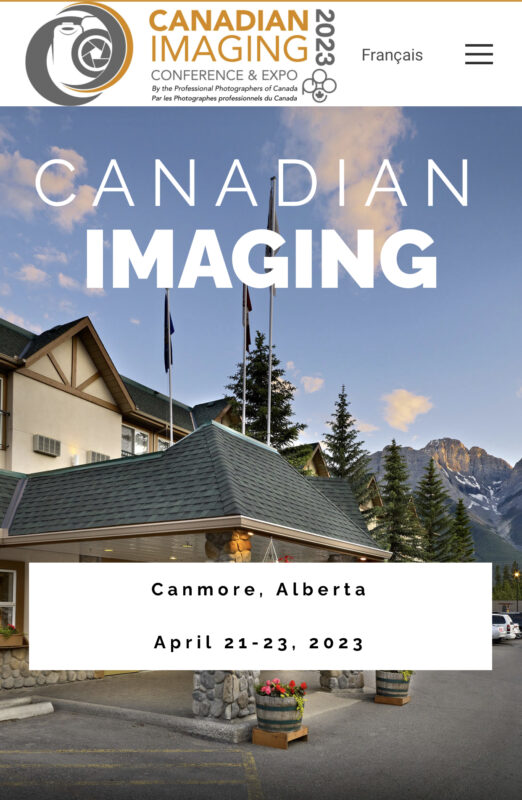 The Canadian Imaging Conference & Expo (CICE) is a major gathering for national and international professional photographers and industry leaders; and not only is this it the first time in more than a decade for the event to take place in "small town" Alberta, but it is the first in-person conference to take place since the start of the Covid-19 pandemic. Of all the possible venues in Canada, CICE 2023 Conference Organizers chose Canmore Alberta as the best location to reunite professional photographers and photo enthusiasts. The incredible landscape of the Rocky Mountains, quality of the conference venue and friendliness of the locals all combine to make this year's conference the highlight of 2023.
CICE 2023 takes place in late April at the Coast Canmore Hotel and Conference Centre and while the main conference is sold out, the Photography Expo on Saturday April 22, 2023 is free of charge and open to the public.

Whether you are a professional photographer, photo enthusiast or have a keen interest in digital arts, this show is for you.

Nikon, Canon, Sony and Tamron will all be there with their newest line of equipment – visitors can touch, feel and ask company representatives lots of questions. Calgary's The Camera Store will also be present, offering discounts and show specials on all things photography including accessories. For the artistic souls, Lifethreads Albums, Technicare and GTA Imaging will be on hand showing what you can do with your imagery- from fine art products, albums, wall art to promotional products for your business. Finally, Harvard Western Insurance will be there explaining all you need to know about insurance – whether you need to insure your camera gear, photography business, OR simply your house, car, farm, life or next vacation, Harvard Western has got you covered.
The PPOC is a diversified group of creative artists dedicated to the highest standards in professional imaging. Our vision is to be Canada's leader in developing and maintaining the highest level of photographic excellence by qualifying and supporting photographers to become industry leaders and to inform the public of the value in hiring an Accredited Canadian Professional Photographer.
Professional Photographers of Canada (PPOC) is a diversified group of creative artists dedicated to the highest standards in professional imaging and they welcome photographers of all genres to join their community of dedicated professionals.