Canmore Golf & Curling Club~ A Local Favorite
With several golf courses in the area, what makes the Canmore Golf and Curling Club a local's favorite? Could it be the 170 acres located on the Bow River valley floor, surrounded by breathtaking views of the mountains? Or maybe it is the walk in the park feeling you get when playing their 18 holes.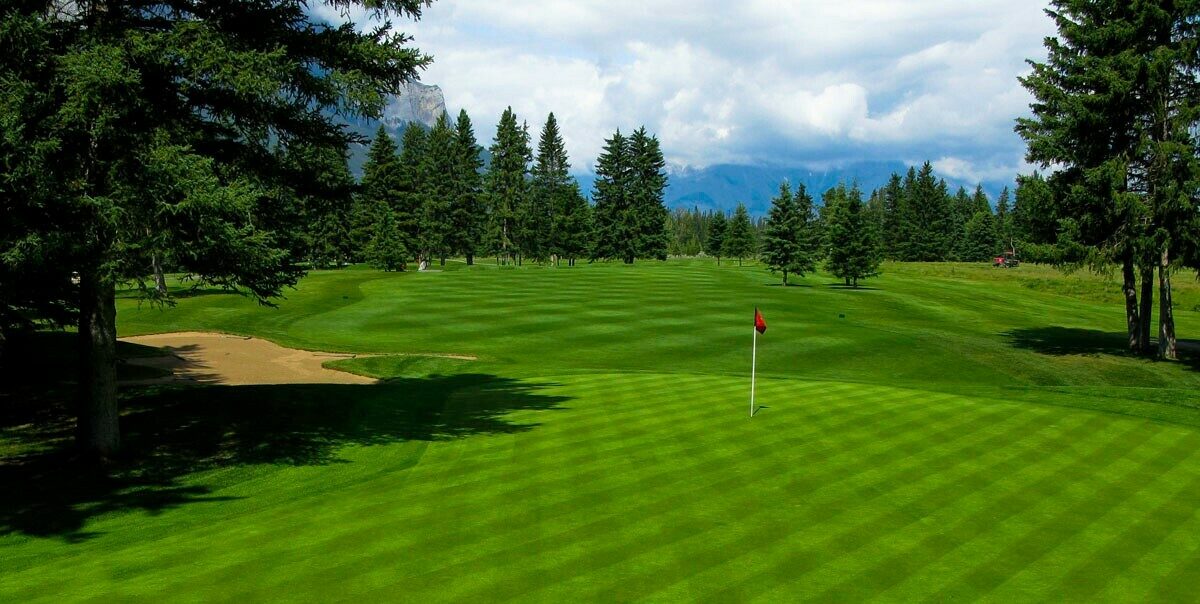 If you have ever tried a lunch special with fries, you know it could surely be that!
From the very beginning, the residents of Canmore have always loved the Canmore Golf Club. In fact, it was the residents of Canmore who first funded and constructed the course in 1926. Imagine the size of the group that was behind this.

In 1988, Canmore's small community of 4,000 came together again to build the curling club for the Winter Olympics. Now known as the Canmore Golf & Curling Club, it became a hub of the community all year round. Their mission has always been to provide and maintain the best golf and curling experiences at an affordable cost. The Club offers rentals, lessons, reserved times, leagues, tournaments. They provide both golf and curling access to schools and private groups. They collaborate with community groups and teams to offer support that goes beyond curling and golf.

It is now the year 2022. I am new to Canmore and I am not a curler or a golfer. Yet, I have spent time at the Canmore Golf & Curling Club. How does that happen? Could it be the weekly Rotary meetings that are hosted at the clubhouse? Or is it because you can get a great meal at Sandtraps Restaurant? Maybe it is because it is so welcoming & friendly there, that once I went, I keep wanting to go back.

With the days warming up, the Canmore Golf & Curling Club is gearing up for the golf season. Book a tee time or enter a tournament to get an Alpine golf experience. Plan a gathering, whether big or small, at one of the venues. The Canmore Golf & Curling Club has fantastic options for hosting functions and private parties. If you are looking for a dreamy wedding, consider getting married by their glacier fed pond! Or, simply stop in to enjoy a drink on the peaceful patio; - voted the best in town by locals.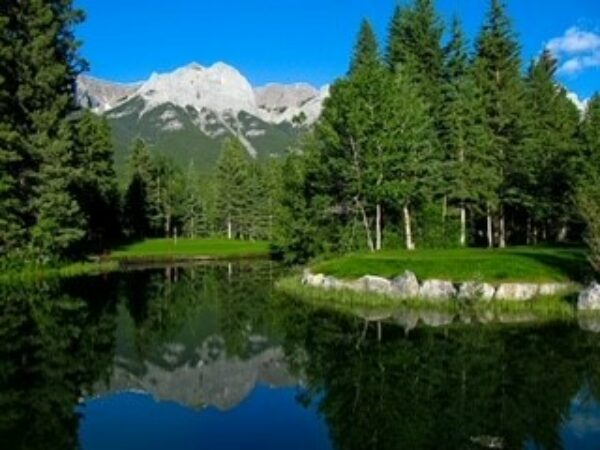 The Canmore Golf & Curling Club offers golf from May -Oct. and Curling Oct. through March. There are community events, holiday buffets, and casual dining all year round. So, whether you are a golfer, curler, or foodie who loves a great setting, stop in to the Canmore Golf & Curling Club to experience the reasons why the locals call it a favorite.
A local favorite of Canmore locals, the Canmore Golf & Curling Club offers sport, fun, and community events year round.