Get Yourself Lost & Found in the Mountains with Elevé Rentals & Design
After travelling the globe and having moved to the west coast of Canada from Calgary, we found ourselves falling in love with the mountains all over again during a project in Canmore in 2018.

Drawing on our travelling experiences and expertise and trade connections in antique collections and the high-end furniture industry for the past few decades, we injected our passion of fine architecture and interiors to create beautiful vacation homes with unique designs and fine touches for travelers around the world!

We take our inspiration from a Frank Lloyd Wright quote:

"If you invest wisely in Beauty, it will remain with you all the days of your life."
Elevé Vacation Rentals & Design has been consistently exceeding clients' expectations for redesigning, renovating, and furnishing properties in Victoria & Vancouver BC, and Calgary & Canmore AB since the year 2000. We started our BnB journey with our own Canmore vacation rental in 2019 which unfolded into new passions and commitments. We understand the financial goals operating a STR; we stay close to the pulse of local RE markets and act upon it to maximize potential.
Being a Superhost on Airbnb and Premier Partner on VRBO, we have developed a strong understanding of what guests are looking for when they choose a vacation home.
"The measure of a man's culture is the measure of his appreciation. We are ourselves what we appreciate and no more." - Frank Lloyd Wright
We offer a range of services including market analysis consultations, onboarding process, renovation & BnB re-stylings and rental management. We listen carefully to property owners' expectations and vision and work tirelessly to achieve their goals.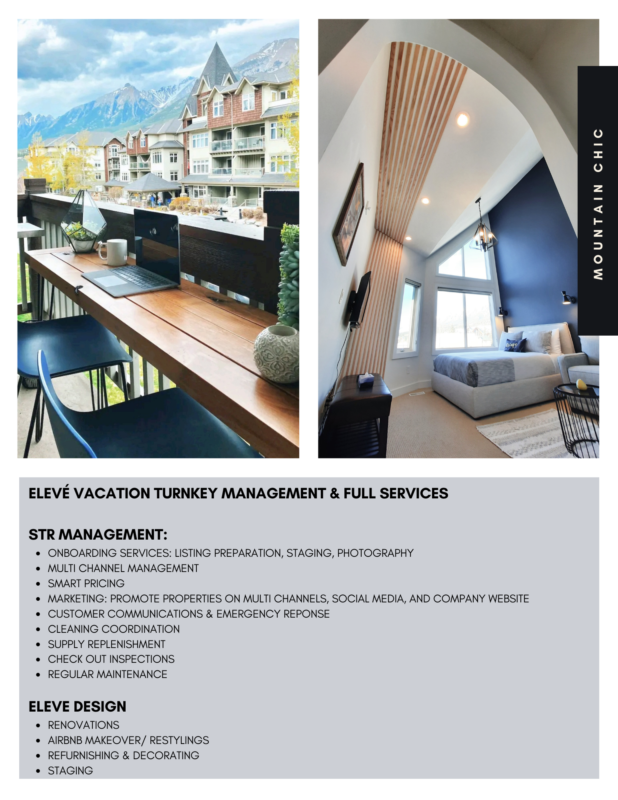 Each property of the Elevé Boutique Collection is created to enhance its own unique elements as well as the warm hospitality and grand lifestyle of chic mountain vibes. Guests immediately connect with the space from the moment they enter the suite. The core value of our design is Form and Function in timeless styles that include Boho, Light Industrial, Mountain Chic, Modern Nordic, and Glamorous Cottage. We are honoured to turn property owners' vision into a reality, and to delight our guests every time they stay with us.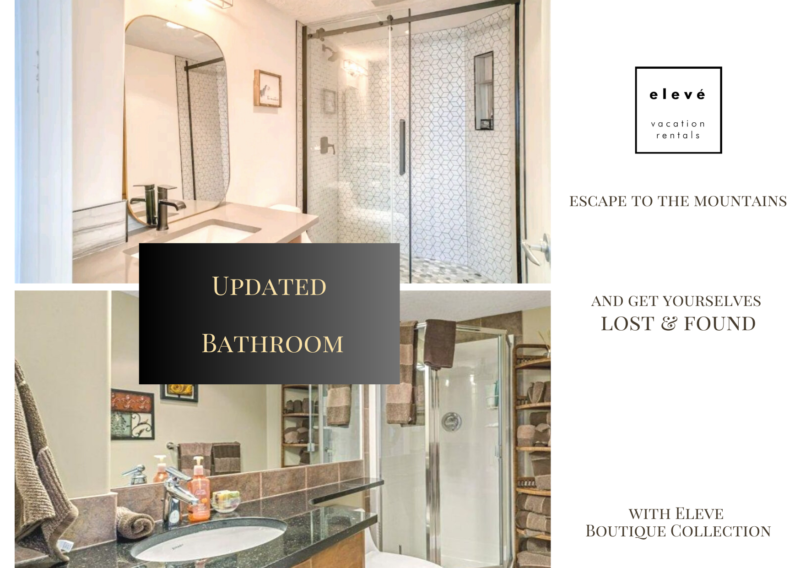 Our early involvement in the process allows us to utilize our refined approach like our talk of the town "EVR amenities" and our vigilant attention to detail.
Proud property owners and happy guests fuel us to go the extra mile to make your mountain vacation remains on the front page of your memories!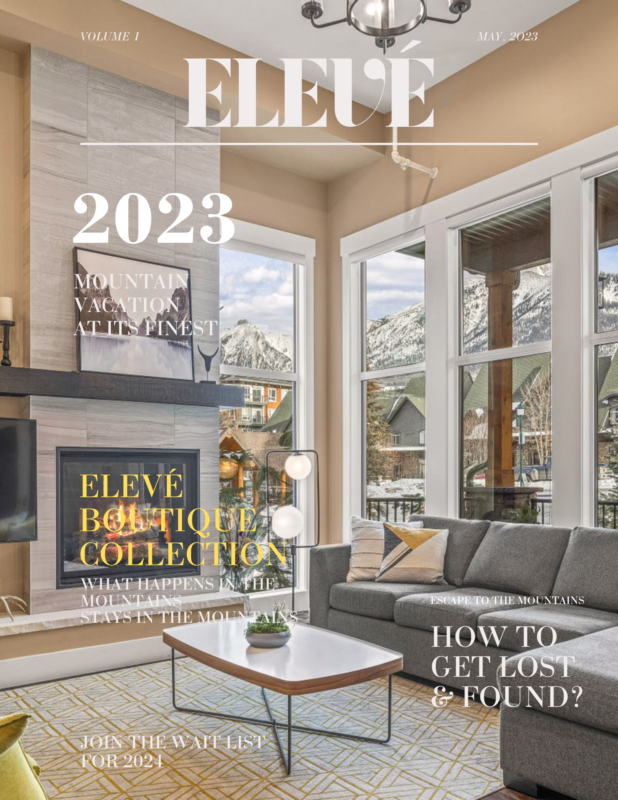 Escape to the mountains with one of our Boutique Collections! It's hard to pick just one! That's why we have more than a dozen hidden gems to choose from. Get yourselves lost and found immersing yourself in the grand experience of the Canadian Rockies!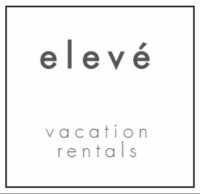 Each property of the Eleve Boutique Collection is created to enhance its own unique elements as well as the warm hospitality and grand lifestyle of chic mountain vibes. Elevé works to create beautiful vacation homes both for property owners & travellers of the world.