Paint Pottery at Crock A Doodle Canmore!
Looking for a unique, relaxing, creative break from it all?

Paint pottery at Crock A Doodle Canmore! It's perfect for everyone—no age limits or artistic ability required.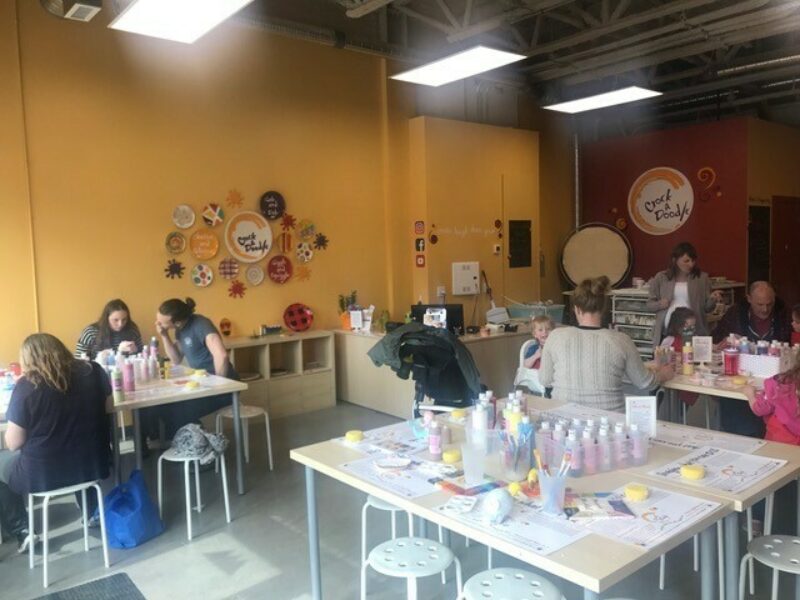 You pick a ready-to-paint piece (everything from mugs to planters to figurines), the staff walk you through the paints and supplies available, and then you go for it! So many ideas and inspiration in the studio to create incredible, one-of-a-kind gifts and souvenirs.
Then you leave your masterpiece at the studio to be glazed and kiln fired so it's bright, shiny and amazing! Your treasures are ready for pick up the very next afternoon. It's all included in the price of the piece you choose.
Canmore's place to paint pottery with friends! Pick your piece; paint your piece; and let Crock-a-Doodle do the firing and finishing. Have fun and make memories in a creative style!