Canmore Stories Archive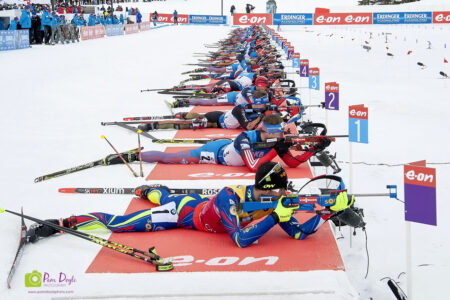 It's not everyday we get to watch Olympic and World Champion biathletes race our ski trails, shop our grocery stores, or stroll our Main Street. Next week's World Cup Biathlon event is your chance to rub shoulders (or shop for apples) with the fittest athletes on the planet.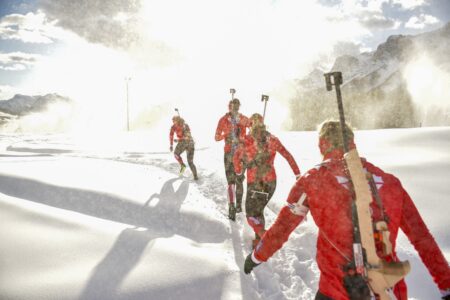 Biathlon, derived from the Greek word meaning "two tests", is an Olympic sport combining cross-country skiing and precision rifle shooting. The combination of two different events—skiing and shooting—adds to the unpredictability of the race outcome and therefore the excitement, suspense, speculation and potential for surprise!