Red Gables Deli: From the Farm to the Mountains.
Jan Kuppens is happy to be living and working on the site of a former dairy farm. To be fair, he's pretty happy all the time, but also, he's spent his life on dairy farms, first while growing up in Holland and later in Innisfail, after he immigrated to Canada in 1996. Today, Jan is the owner of Red Gables Deli on Spring Creek Drive, and it feels like everything has come full circle.

Red Gables Deli, named for one of the buildings on Jan's Innisfail Farm, opened at the end of 2019. It's a charming space lined with local goods, from beef, bison and Sylvan Star cheese to canned foods, baked treats, honey and dairy. "Locally-sourced" is a trendy concept, but for Jan, it's just life. He spends three days every week doing supply runs across Alberta – a schedule he calls "the perfect balance" – sourcing milk, bread, preserves and meat from producers he's known for decades. Meat cutting happens at his parents' farm in Innisfail, and processing is done by an old neighbor.

The only items Jan doesn't pick up personally are a selection of imported Dutch Foods, a nod to his heritage that customers have embraced – in fact, his best-selling item is Dutch stroopies. Perhaps it's the syrupy wafers that keep a growing crowd of regulars jangling the door chimes at Red Gables Deli, but more likely, it's Jan's amiable charm and his deep commitment to his customers.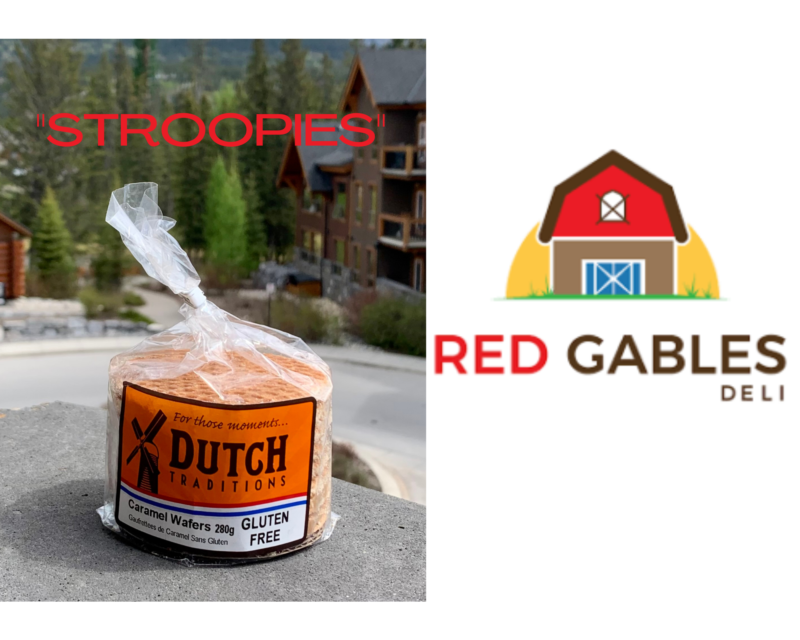 "Before, I was milking cows, so there wasn't a personal connection to clients," he laughs. "So I worry a lot about whether everything is good enough – but people keep coming back!"
Jan's home and deli occupy one of Spring Creek's LIVE-WORK spaces, an arrangement he didn't know was an option when he started property hunting. When he found the space, it immediately felt right. "On a farm you live where work is, so this feels like a natural turnover from the farming community to here," Jan says.

For Jan, living in the mountains is a lifelong dream. He bikes and hikes, and in summer he longs for winter so that he can ski. It's not easy for him to find time – the deli is open seven days a week. But being busy doesn't bother him at all. "It's fun," he says, smiling. "It doesn't feel like work at all."
Red Gables Deli

OPEN 7 DAYS A WEEK

713-707 Spring Creek Drive

RedGablesDeli.ca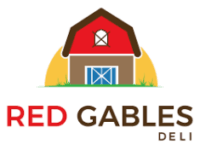 Red Gables Deli, located in Spring Creek, Canmore. Fashioned after a traditional European Deli, Red Gables is a "field to table" food delight.