Welcome To Chateau Canmore: The Ultimate Choice for Views, Value, & Fun
Finding an ideal hotel in the Canadian Rocky Mountains does not have to be difficult. Welcome to Chateau Canmore, a nice option for travelers like you.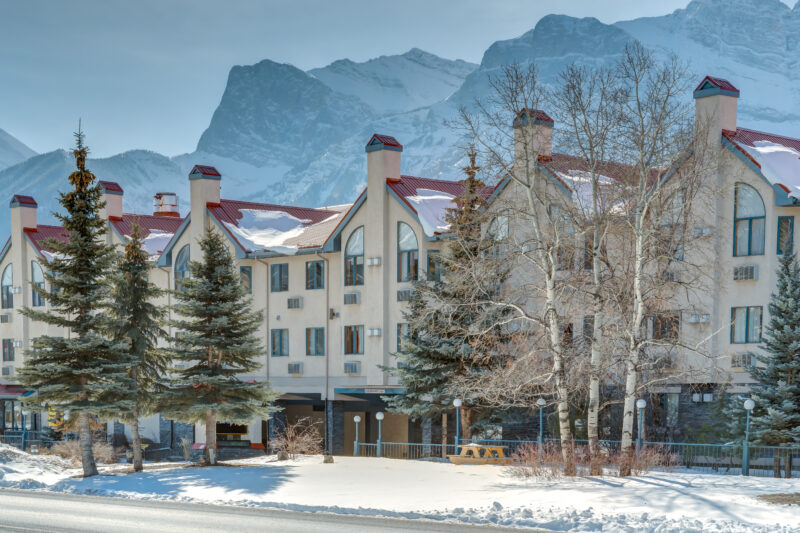 Free internet access is offered to all our guests and the rooms at Chateau Canmore offer stunning views of the Canadian Rocky Mountains.
This all-suite hotel in Canmore, Alberta offers comfortable accommodations and relaxing facilities near a variety of activities. The suites at Chateau Canmore feature wet bars, microwaves, complimentary coffee, and stone gas fireplaces.
During your stay, take advantage of some of the amenities offered, including a fully equipped fitness center. Then, relax in the dry sauna or take a dip in the swimming pool or outdoor hot tub along with the tanning room.
The area surrounding the Chateau Canmore is filled with activities such as skiing, snow tours, water sports, biking, golf, and many more.
If you are looking for a good spot to eat nearby, you may want to check out Chez Francois Restaurant and patio at the Chateau Canmore, a long-running eatery serving French-inspired breakfast & lunch in a comfy space.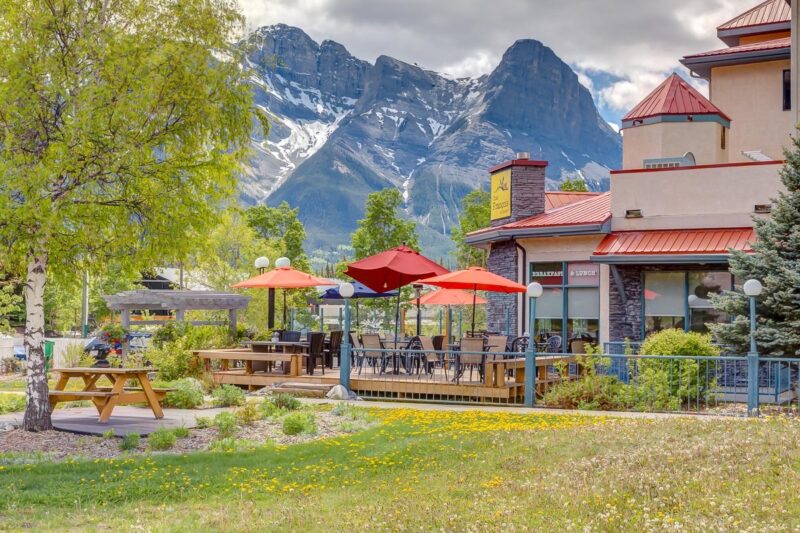 Chateau Canmore, in the Canadian Rocky Mountains, puts the best of Canmore at your fingertips, making your stay both relaxing and enjoyable.
The Chateau Canmore is perfectly situated among the Canadian Rockies, nestled in the Bow Valley. Ideally located for those traveling for business or pleasure, this hotel brings the ultimate in comfort.