Fergus & Bix: Restaurant & Beer Market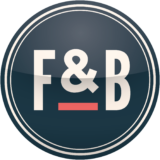 At Fergus & Bix, we believe that to create an exceptional product, you must truly love what you do. Sure, you can find a bite to eat and a beer most anywhere, but for us, it is what we LOVE to do, and that makes all the difference in the world. We are passionate about serving fresh hand-made food that uses the best quality ingredients from local suppliers. We are passionate about working with exceptional people that are constantly striving to provide the highest level of guest experiences. When you combine these with only the freshest local beers, it is easy to see that we truly LOVE what we do.
Fergus & Bix is family-friendly for lunch and weekend brunch before 2:00pm, but unfortunately, no minors after 3:00pm. Typically, you won't need a reservation unless you're a larger group, of 6 or more; smaller groups should be able to walk in and grab a spot fairly easily."
Location
101, 733 Main Street
Canmore, Alberta
T1W 2B2