FFG Business & Health Solutions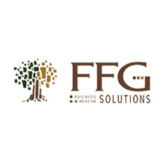 We are business and health consultants with the expertise and knowledge to coach you through whatever life throws your way. We work to meet the needs of our clients and provide solutions by offering guidance and developing strategies on how to live a more fulfilling life.
Click on our web or social media links below to make an appointment or find out more about how we can help your business.
Location
115 Sierra Morena Ct. SW
Calgary, Alberta
T3H 2X8