Art Galleries
​With it's quiet Canadian Rockies backdrop and serene setting, Canmore Alberta is home to many talented artists, and host of art galleries.
While in Canmore, you can browse through a wide selection of art and a variety of painting styles including watercolours, oil paintings, acrylic paintings, and more.
On your next trip to Canmore Alberta in Western Canada, be sure to check out our local talent by visiting an art gallery or two!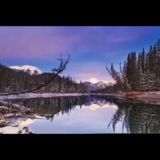 Canmore Art Guild Gallery is located at Elevation Placer. Our Gallery hosts activities in all creative visual arts and provides space to make the artist and artisan visible in our community. We…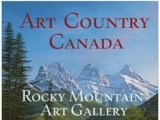 Art Country Canada is a fine art gallery in Canmore, AB. We have original paintings by Robert Bateman, Brent Heighton, Jonn Einerssen, Andrew Kiss, Darren Haley, Alan Wylie and many more! The gallery…
Disclaimer: Information published on this website is intended for the purpose of providing general information and although efforts have been made to present accurate and reliable information, visitors should contact any organizations listed on this site directly for up to date information related to pricing, availability and services offered.