Downtown Canmore: Shops & Stores
Clothing and accessories, gift and jewellery, toys and games, home furnishings and décor, food and grocery specialty and convenience outlets, wine beer and spirits, and much more.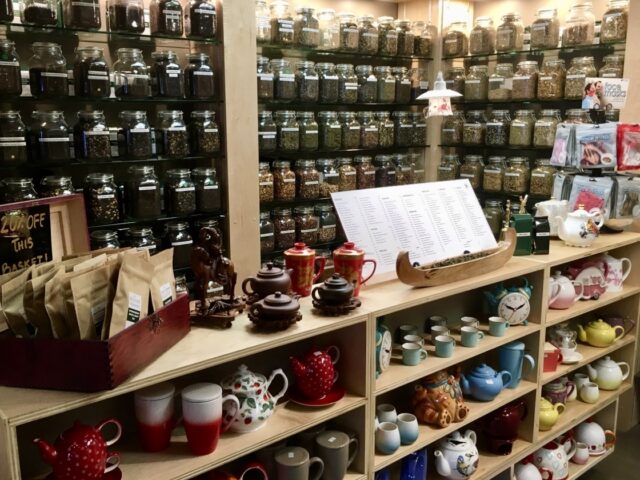 The Canmore Tea Company~ 200 Teas From Around The World
Stepping into the Canmore Tea Company you are engulfed with the aromas of the 200 teas. With pots, mugs, & cards, there is an endless supply of curiosities for the eyes.
Other Local Businesses
Disclaimer: Information published on this website is intended for the purpose of providing general information and although efforts have been made to present accurate and reliable information, visitors should contact any organizations listed on this site directly for up to date information related to pricing, availability and services offered.