Roam Public Transit
Roam Transit operates an environmentally friendly transit service throughout Canmore and the Bow Valley. Our service allows both residents and visitors to move freely and cost effectively without the use of a private automobile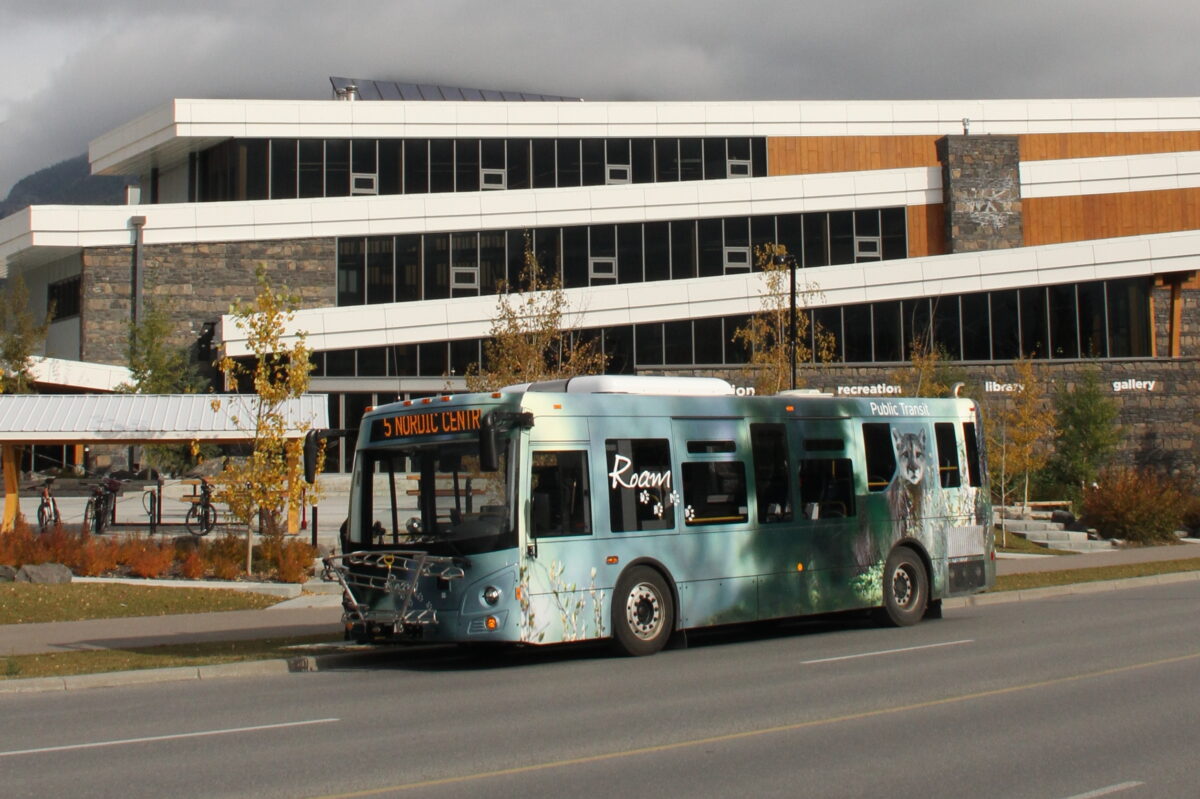 Roam Transit is operated by the Bow Valley Regional Transit Services Commission and is excited to be offering transportation options that continue to grow and expand. The services that we currently offer are:
Canmore Local Transit (Route 5):
Transit is available 7 days per week connecting up the Town Centre with the rest of the community, from Three Sisters to Cougar Creek and Elk Run. Service operates from 06:15 in the morning until 10:30pm with slightly reduced hours on weekends
Fares vary from $1 per ride for youth up to 18 years old and $2 for adults to $105 for a 6 month adult pass.
Canmore/Banff Regional Service (Route 3):
Service operates daily from 0615 until 10:00pm between Canmore and Banff, providing transportation for residents and visitors. This service is popular with commuters and cyclists as well as people attending events or sightseeing. The trip takes approximately 25 minutes and the service operates every 30 minutes on weekdays and every hour on weekends
Fares are $3 for a youth one way ride and $ 6 for an adult. Monthly passes are also available at a cost of $40 for youth and $80 for adult.
Bikes and skis are transported on all services. The local service carries a maximum of 3 bikes and the regional service carries 6 bikes.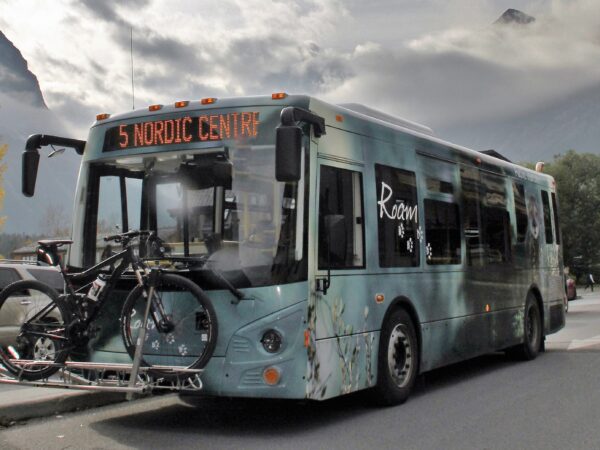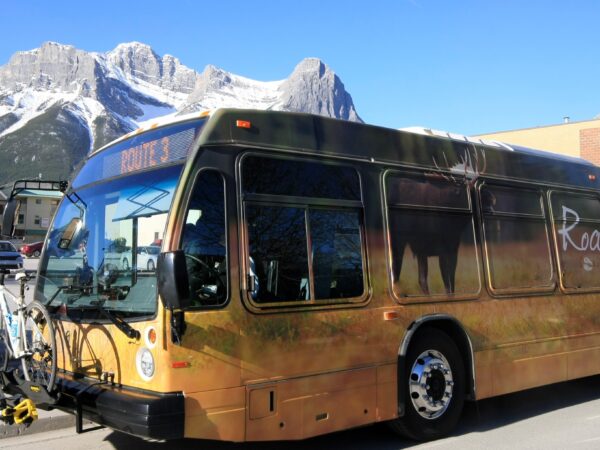 Additional Services:
Additonal transit services operate in the town of Banff and into the National Park. These include:
Route 1 – Sulphur Mountain Gondola and Banff Hot Springs
Route 2 – Banff Springs Hotel and Tunnel Mountain Campground and hotel area
Route 4 – Cave and Basin National Historic Site (Fri – Sun summer service)
Route 6 – Lake Minnewanka (7 days per week summer service)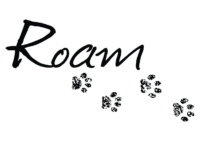 Roam Transit Service is the Banff-Canmore regional transit system and is operated by the Bow Valley Regional Transit Services Commission.