Canmore Stories Archive
Aspiring young Canmore Biathlete, Anna Marino, has represented Canada at two Jr. World championships (one in the US and one in Kazakhstan), as well as the first Jr. IBU cups in Italy/Austria. In 2023 she is training with the Biathlon Alberta Training Centre for the second year and is a member of the Junior National Team. She holds multiple national and provincial titles and has goals to qualify for the Jr.IBU/IBU cup and Jr. World championships. All of this is to help her qualify for the next Olympics in Milano in 2026.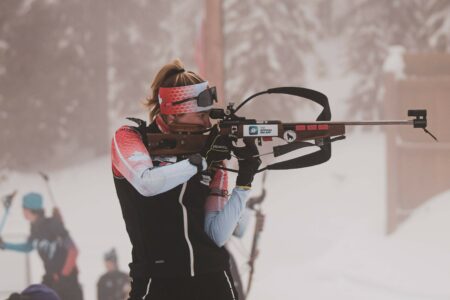 Growing up in Canmore has allowed Anna Marino to try a multitude of different sports, but biathlon really caught her attention from an early age. At 9 she tried the biathlon program and hasn't looked back since. Now, she has her goals set for the 2026 Winter Olympics.